Just like any other group of friends, the women at Salt has a group chat. Earlier today Shelley sent us a link to this page and proved what we all already knew, that our products are amazing. Elle Magazine came out with their 11 top picks of shampoo and conditioners for color treated hair and guess what is #1?? That's right, Davines! MINU shampoo is at the top of the list. Check out the rest of the list below and stop into Salt to grab your next bottle of MINU.
For those with color-treated hair, shampooing may very well be the devil. "You should wait as long as you can to wash your hair after color," Lucille Javier, colorist as Sally Hershberger Salon in New York advises "because it's already been processed with professional color and shampoo. It's best to give your hair a rest and not be aggressive with your delicate locks. Less is more."
But when the time does come for a clean, Javier suggests using a sulfate-free shampoo since sulfates can strip the color prematurely. Wash with cool water as "hot water opens the cuticle of the hair causing the color to fade a lot faster," says the colorist.
While she swears by professional-grade shampoos, Javier also recommends Davines collection of products for dyed hair, Oribe's Gold Lust Shampoo, and Shu Uemura's Urban Moisture shampoo. Shop these selects and more shampoos for colored hair, ahead.
1. 
Minu Illuminating Shampoo by Davines
This gentle shampoo not only protects color (thanks to caper blossom extract), but also has a fresh citrus scent that'll transform your wash day into an at-home spa experience.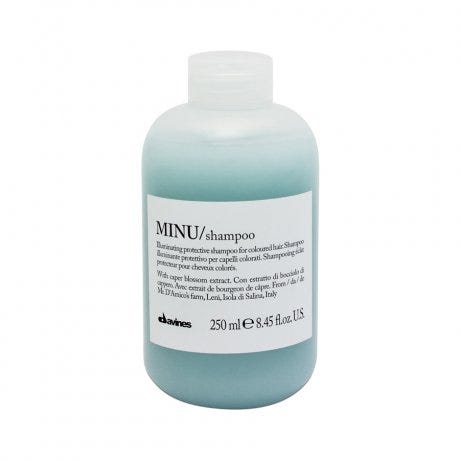 2. Color Assure Shampoo for Color Treated Hair by Nexxus
Make sure your fresh dye job has a long life by using this salon-grade shampoo that includes white orchid to both nourish hair and help maintain its vibrancy.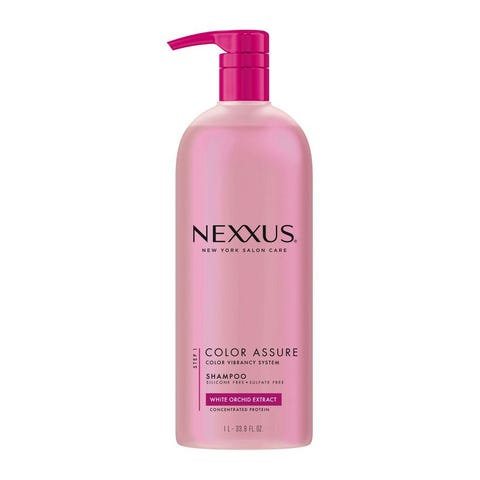 3. Art of Hair Urban Moisture Hydro-Nourishing Shampoo by Shu Uemura
This shampoo renews hydration so your color can thrive without sacrificing the health of your hair.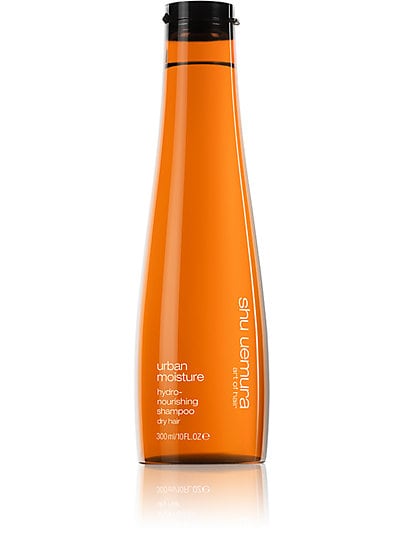 4. Gold Lust Repair & Restore Shampoo by Oribe
For the fancy vanity, this damage-reversing, cult-favorite shampoo brings back bounce to locks weighed down by over-processing.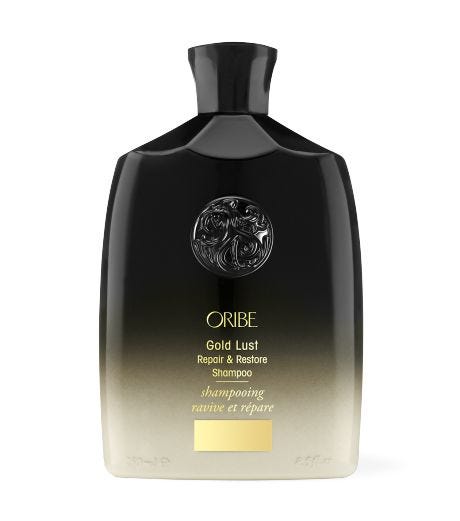 5. Color Extend Shampoo by Redken
This shampoo gently clarifies and works to fight all the elements that make color fade, including everyone's enemy: hard water.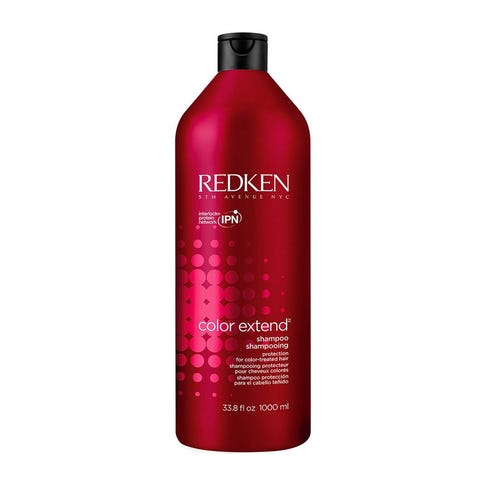 6. Colour Protect Shampoo by Sachajuan
Lock in your color with this antioxidant-boosted formula specifically created to repair color-damaged hair.
7. R.A.W. Color Care Shampoo by Matrix
This all-natural, vegan shampoo is infused with coconut milk to bring back moisture to hair parched due to continual dyeing.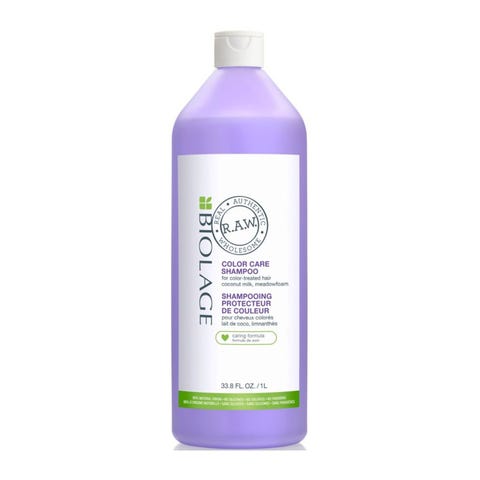 8. Color-Lock Shampoo by Amika
One of the biggest culprits of faded color is sun exposure—good thing this shampoo protects against UV rays.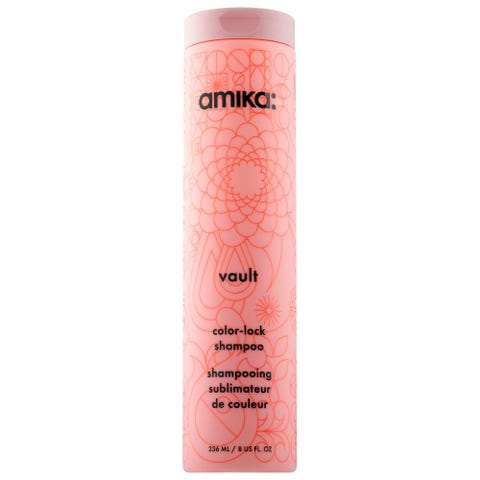 9. True Color Shampoo by Rita Hazan
This bottle is chock-full of nutrients like moringa seed extract, rice bran oil, shea butter, and coconut to replenish and protect dyed hair.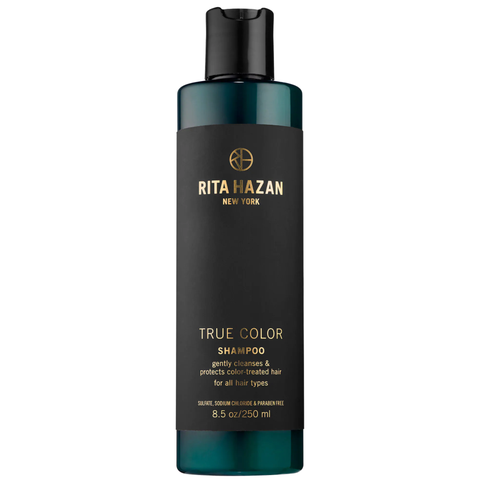 10. Bond Maintenance Shampoo by Olaplex
This shampoo is like rebirth for your hair in a bottle—expect moisturized, frizz-free hair with less split ends.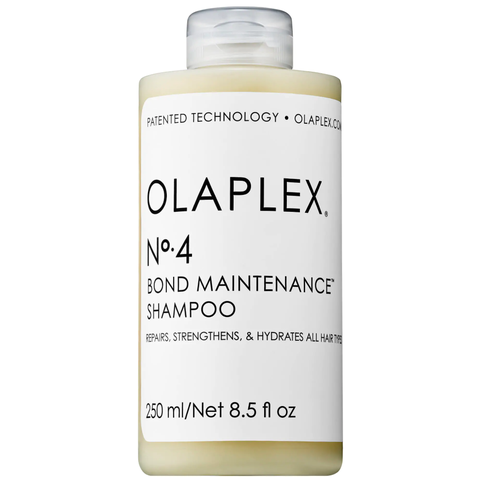 11. Shimmer Lights Shampoo Blonde by Clairol Professional
This drugstore O.G. has been a go-to for freshly dye jobs for ages. Its purple tones help counteract any brassiness and lightly tones your hair every time you wash.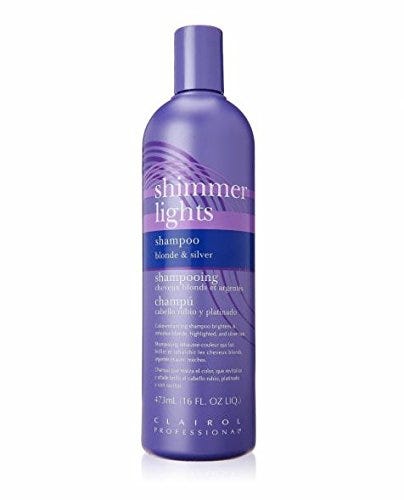 written by: mary